Latest Posts
This Wednesday, Indian Immigration Office released a notification that restricts the entrance of citizens from 13 countries in India by road via Nepal. Pakistan is also a part of these 13 countries that means Pakistanis now allowed to enter in India only by air if they have valid VISA. Nepal has also stopped giving Pakistani Citizens On-Arrival Visa.
Subscribe to our newsletter
To be updated with all the latest news, offers and special announcements.
Career Articles
Today Supreme Court of India has got four new Judges. So far, there were 30 Judges in the Supreme Court whereas the total judge's seat in the Supreme Court is 34.
To improve the quality of education and Institutions in India, the Central Government now looks forward to merge UGC and AICTE to form a new regulatory body. Well, it is not officially confirmed yet but according to different source AICTE and UGC merge will give birth to HECI called Higher Education Commission of India.
Delhi Subordinate Services Selection Board today releases a notification that ask for the recruitment 778 vacant posts for Assistant Teacher (Primary), Assistant Teacher (Nursery) and Junior Engineer Civil.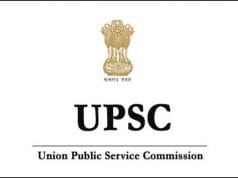 Today, UPSC has released the Admit Card of Civil Services Main Exam 2019. One can download the admit card by either visiting UPSC official website or follow the direct link given in this article.